What Dropshipping is
What Dropshipping is and how does it work? You've probably heard of it before if you're into online sales. If you have found why selling fashion online this service is undoubtedly the easiest way.
What is this about?
Dropshipping is an online business model born in the United States that allows you to sell a product without possessing it materially.
At first it may seem difficult to understand how it works, especially if you have recently chosen to invest in opening an e-commerce for online sales.
Also for this reason we created Dropshipping Academy: the ultimate guide for anyone who has an online business in fashion.
We will provide you with useful information about the service we offer to help you develop your business in fashion.
What you will learn:
What it is
Its benefits
To whom it is suitable
1. What is Dropshipping
Okay, you opened an online fashion store to sell clothes, accessories or both.
What are your steps?
Look for a warehouse, stock goods, photograph products, look for a fast and convenient shipping service, open your e-commerce site and know how to manage.
Complicated, isn't it? And very expensive too.
Dropshipping is a business model allowing you to avoid all these steps. With dropshipping, you only have to manage your site or upload products to an e-marketplace.
How?
The retailer associates with a dropshipping supplier who manufactures, packages products and sends them directly to the customer, on behalf of the retailer.
More simply, here's how dropshipping works:
The customer orders a product from the retailer's online shop.
The retailer forwards – automatically or manually – the order and customer details to the dropshipping provider.
The dropshipping provider sends and delivers the order directly to the customer on behalf of the retailer.
In other words, you will be able to sell without a warehouse and without initial investment in goods.
2. How Dropshipping works
Getting started is very simple: managing an e-commerce is much easier when you are not dealing with physical products.
You won't have to worry about
Warehouse management or payment
Packing and shipping of your orders
Inventory monitoring
Returns and shipments management
Continuous product ordering and warehouse level management
You don't need a big capital investment – Probably the biggest dropshipping advantage is the chance to start an online store without having to invest thousands of Euros in inventory in advance, as is traditionally the case.
With the dropshipping model, it is not necessary to buy the product unless the sale has already been made and paid for by the customer. Without large initial inventory investments, you can start a successful dropship business with very little money.
Flexible Management – A dropshipping business can be managed from anywhere, you just need an Internet connection to be able to easily communicate with suppliers and customers.
Wide selection of products – Because you don't need to buy products in advance, you can offer your potential customers a wider choice. If suppliers stock an item, you can list it among those for sale on your site at no additional cost.
3. To whom Dropshipping is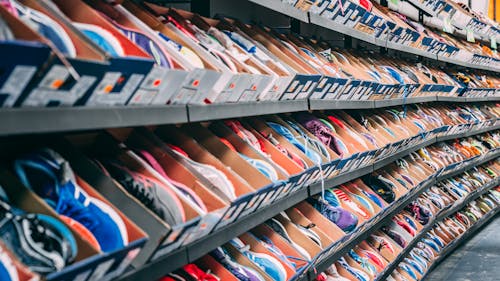 Here are the 3 different situations in which it works:
to test new products: dropshipping can be a great way to test new products before investing. A perfect business model for those who want to make sure of the product, before investing in an inventory that is likely to be unsold.
for those with a limited budget: this method is definitely the least expensive type of online sale because it does not require the advance purchase of inventory. For this reason dropshipping is suitable for those who have a limited budget or prefer to keep the boot costs low.
for novice online retailers: dropshipping is a good business model even for those who take their first steps in the world of online sales. The truth is that selling online is not easy: driving and converting traffic to the average marketer can take a long time, especially if you want to figure out how to optimize. The low start-up costs of a dropshipping business allow new entrepreneurs to learn the basics needed to create a store, manage traffic and optimize conversions, before investing thousands of Euros (or more) in an inventory that is likely to remain unsold.
to sell a broad range of products: dropshipping is suitable for those who want to sell a wide range of products and models. Depending on the price range of the products you intend to sell or if you want to sell hundreds or thousands of different products, it is almost impossible to buy the entire inventory without massive investments. Once again dropshipping is the most appropriate model because it does not need the purchase in advance of the inventory.